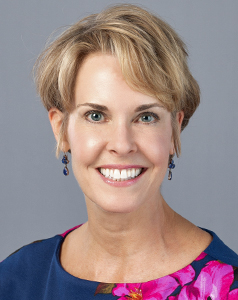 When you bring in Sherri Blix of Blix Consulting and Coaching, you're inviting a master authority on Organizational Development with over 20 years of experience. Sherri has attained professional coach certification through the Coaches Training Institute (CTI) and credentialing from the International Coach Federation (ICF).  In addition to running her own business, she partners with other organizations, such as the Center for Creative Leadership, Executive Coaching Connections, and Pluma, as an affiliate coach. Sherri also served as an Adjunct Professor in Human Resource Development at Loyola University Chicago's Quinlan School of Business.  She holds a Bachelor's Degree in Communication from Northwestern University and a Master's Degree in Human Resources, with a concentration in OD from Loyola University Chicago.
From professionally performing on stage to hosting live cable talk shows and appearing in industrial training videos, Sherri's background in performance is part of what makes her facilitation so natural. Her polished and professional style, coupled with her approachability, is admired by groups and clients with whom she works.
Sherri has impacted organizations such as Deloitte, Wolters Kluwer, Beam Suntory, and Stepan Company by serving in an internal Learning and OD role. Over her career, she has managed global Learning and Development functions and successfully navigated the complexities of developing employees worldwide.
In early 2013, she decided to utilize her vast experience to form Blix Consulting and Coaching, where she partners with Talent Management leaders in identifying their organization's opportunities for leadership growth. Her areas of expertise include:
Coaching / Leadership Development / Facilitation / Presentation Skills / Performance Management / Change Management
Whether you're an HR Leader seeking a reliable partner with whom to design leadership development solutions or a professional who wants to further develop your own leadership capabilities, Sherri can't wait to help. Let's grow! Call 773.308.4386.
---